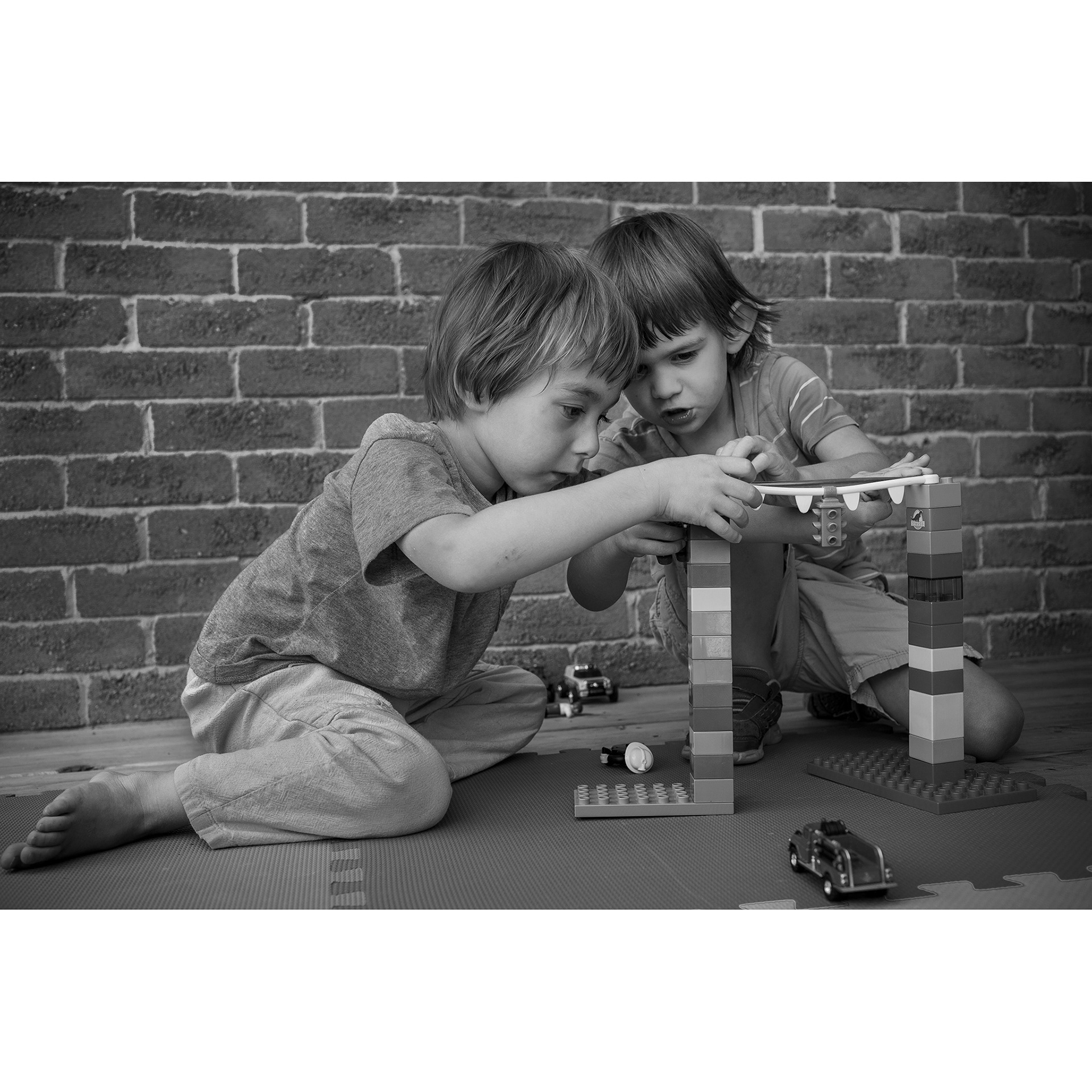 "It's not our job to toughen our children up to face a cruel and heartless world. It's our job to raise children who will make the world a little less cruel and heartless"
- L.R. Knost
It is said that some of the most important work a photographer can do is to turn the camera on their own lives. Our self being the only original and authentic thing that we can offer in our art.
In the early part of my career I didn't take the time to make many personal family pictures, nor did it seem pressing, it appeared as though childhood would last forever. But now that my children have their own children, and the passing of time is very much more evident, the impulse to document these young lives has become significant to me.
I observe as the serious business of play unfolds, and the mystery of make-believe prevails. The images are candid and made of simple, unremarkable moments in everyday life, never staged. I watch, observe, and on occasion, gestures, lines, shapes and forms are arranged and a picture is gifted to me. An unrecoverable fleeting moment in time.
My long term project is about childhood, fatherhood, and grand-fatherhood, on motherhood and grand-motherhood. These are inseparable. The point of view is that of a father and a grandfather. A journal of moments in my life lived and perceived.
I am compelled to record a poetic, romantic story, a notion that all is well and beautiful in this small world. To show that affection and love can provide a sense of belonging and warmth. Joy is profound.
We can relate to our own childhoods, the joys and challenges. My hope is that the images hold up a mirror to show us that we are all more similar to one another than we are different. That we can see or feel something of ourselves, and others, in these pictures. The personal becoming the universal.